Quick Chicken Zucchini Bake
Chicken Zucchini Casserole
Chicken Zucchini Bake, Chicken Zucchini Casserole, which one is it? Well I've seen it written both ways with the identical ingredients and directions, so I gave up trying to decide and will leave it to you.
Either way, it's fast, easy, delicious, and budget friendly.
I've even taken it to a Pot Luck dinner and gotten rave reviews, so I guess it's good enough for company too.
Serve with some Pasta or Rice on the side, add a crisp Green Salad and some Corn Bread for an interesting menu that will serve 6. This is a super easy Chicken recipe!
This is another in my Quick Gourmet series of recipes for people who don't want to spend a lot of time in the kitchen. Scroll down to see more of them.
Ingredients
2 1/2 cups Zucchini, thinly sliced
2 cups Chicken Breast chunks
1 can
Cream of Chicken Soup
2 tbs Milk
1/8 tsp Nutmeg
1 cup of Bisquik or Baking Mix
1/4 cup grated Parmesan Cheese
1 Egg
1 tsp Parsley Flakes
1/4 cup Butter
Optional:1 finely chopped Tomato
Directions for Chicken Zucchini Bake
~First Heat Oven to 350 Degrees~
Arrange sliced Zucchini in 8 x 8 x 2 pan or baking dish.
Top with chopped Chicken and chopped Tomato if desired.
Mix Soup, Milk and Nutmeg.
Spread over Chicken.
Mix Baking Mix, Parmesan Cheese and Egg until crumbly.
Sprinkle over Soup mixture.
Sprinkle with Parsley flakes.
Drizzle with Butter.
Bake until Golden Brown (25-30 min).
Serves 4.
Chicken Zucchini Casserole
Kiss the Cook Apron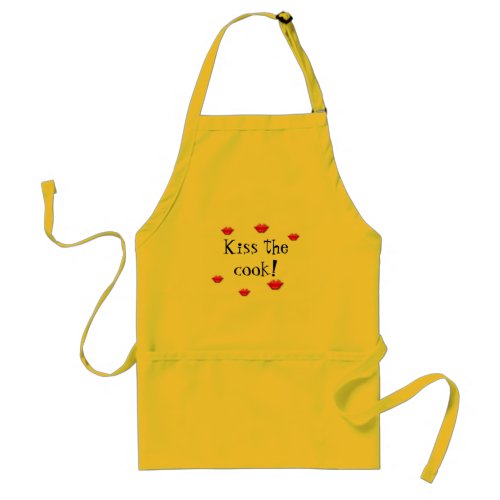 My Best Quick Cooking Tip
For Busy People
Make a list of 15 easy meals.
Cook a new meal every day for
15 days, and then start over.
No one will remember the last
time you made it.
More quick easy recipes are here: Quick Easy Recipes
&
Note: The author may receive a commission from purchases made using links found in this article.