Easy Gourmet Chicken Rice Casserole
Easy Chicken Rice Casserole is one of my all time favorite recipes because it is not only quick and easy, and healthy, and gourmet, and it uses only one dish, but it also has endless variations!
I have listed the basic Easy Chicken Rice Casserole recipe here, plus 6 more variations, but really you could easily add your own variations by altering the spices. The thing I like best is that it is all in one dish, so easy cleanup!
Image: Easy Chicken Rice Casserole, with lots of Basil and Mushrooms, August, 2011.
Ingredients
1/2 cup Butter (1 stick)
1 cup White or Brown Rice
1 envelope Dry Onion Soup Mix
6-8 Chicken pieces, your choice
Spices, your choice
Directions for Chicken Rice Casserole
~ First, heat oven to 375 degrees Farenheit~
Melt Butter in large baking pan. I use a 9 inch by 13 inch.
Add Rice and Soup Mix evenly around the bottom of the pan. No need to mix.
Place Chicken parts on top of the Rice mixture. It is okay if they touch, but you don't want them squished in the pan.
Salt and Pepper and add any other spices of your choosing. See lots of variations below.
Pour 2 and 1/2 cups of Water over the whole thing.
Cover with foil or lid and bake for 1 hour.
Take lid or foil off and cook 1/2 hour more. You can also add Cheese to the top and let it melt, for the last 5 minutes.
Enjoy!

Endless Variations
Quick and Easy Chicken Rice Casserole
Make it French:
Add Basil, Thyme, Garlic Powder, 1/2 cup of chopped Onion,
or add Herbs do Provence seasoning to taste.
Add Parsley to the top before serving.
Make it Indian:
Add Turmeric, Cinnamon, Saffron, chopped Onion, or mild Curry Powder.
Make it Thai:
Add medium hot to hot Curry Powder and chopped Onion, and some Raisins.
Make it Tex-Mex:
Add chopped Green Chilis, chopped Onion, chopped Tomatoes, and Hot Sauce.
Add shredded Cheddar Cheese on top.
Make it Italian:
Add chopped Onion, chopped Garlic, Basil, Thyme, Parsley, Italian Seasoning.
Melt Mozzerella on top for the last 5 minutes.
Make it Southern:
Leave it plain. Make 2 cups spicy hot Gravy using Chicken Boullion and Milk as the liquid for your gravy. A Sausage Gravy also works well. Instead of Cheese, pour this all over the whole Casserole for the last 5 minutes...or just serve on the side.
Tex-Mex Chicken Rice Casserole
So with this one recipe, you actually have 7 different casseroles here.
There is bound to be one that becomes your family's favorite.
Bonus: You can make it a different way for all your Potluck Parties and everyone will think you are a genius in the kitchen. Only you will know your secret!

Kiss the Cook Apron
Kitchen Apron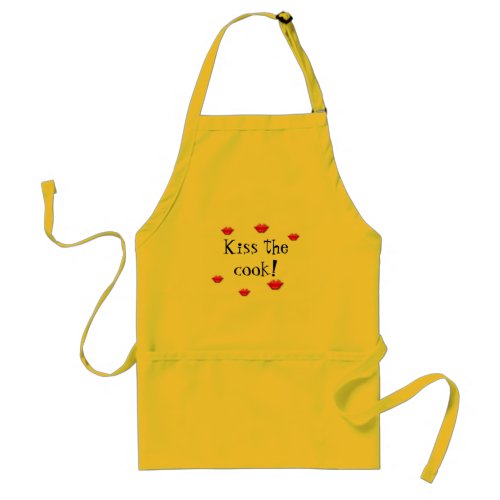 My Best Quick Cooking Tip
For Busy People
Make a list of 15 easy meals.
Cook a new meal every day for
15 days, and then start over.
No one will remember the last
time you made it.
More quick easy recipes are here: Quick Easy Recipes
&
Note: The author may receive a commission from purchases made using links found in this article.