What's For Dessert? No Bake Chocolate Nut Cookies
No Bake Chocolate Nut Cookies! You had me at No Bake and Chocolate, let alone add in nuts!
This recipe is perfect for those times when you want something sweet and don't want to heat up your kitchen, or if you want something easy to make that your kids can help with, or you need a quick easy treat to take to a party.
And if the kids help, they can take some to their teachers and truthfully say that they made them a special gift!
I always made these with my kids while listening to Holiday Music. They could feel like they were part of the big cooking extravaganza that was going on and I didn't have to worry about their getting burned while learning....
Quick, easy, delicious cookies! What could be better? Here's the recipe for the No Bake Chocolate Nut Cookies. Enjoy!
Ingredients
6 Tbs Unsweetened Cocoa Powder
1 1/2 cups Sugar
1/2 cup Butter
1/2 cup Milk
1/2 cup chopped Cashews or Almonds
1 teaspoon Vanilla
3 cups rolled Oats, uncooked
Directions for No Bake Chocolate Nut Cookies
Clear an area on your counter or a table . Place towels on this and cover with with waxed paper for dropping the Cookie mixture on. Alternatively you can line Cookie sheets with waxed paper.

In a medium heavy bottomed saucepan over medium heat, combine the Cocoa, Sugar, Butter, and Milk. Bring the mixture to a boil and continue to cook for 1 1/2 minutes while stirring constantly.

Make sure the mixture is boiling vigorously (with bubbles all over the surface) before beginning to count the time.
Remove pan from the heat and stir in the Vanilla until creamy and add the Oats and stir until thoroughly combined.
Drop by teaspoonfuls onto the waxed paper. I like to use a small Cookie scoop when making drop Cookies - it speeds up the process and gives the Cookies a uniform appearance.
Let cool until firm, about 1 hour. (or faster if you refrigerate)
To make larger flatter Cookies, drop by tablespoons and then flatten slightly with the back of the spoon or your damp fingers.
Makes about 3 dozen No Bake Chocolate Nut Cookies

Cookie Variations
Stir in 1/2 cup shredded Coconut with the Oats.
Stir in 1/2 cup dried Cranberries or Raisins with the Oats.
No Bake Chocolate Nut Cookies, Yum!
No Bake Cookie Recipe
Don't be Stressed! Eat Desserts!

Eat Desserts and Get Yourself Turned Back Around!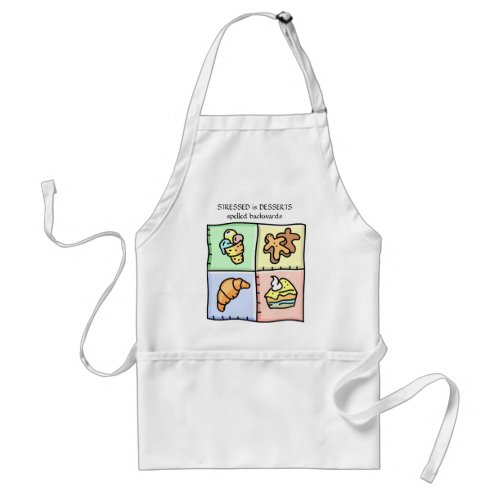 Even Easier, Buy Cookie Dough!
&
More No Bake Cookies are here: No Cook-ies, No Bake Cookies. You don't have to cook them at all! Just mix and eat!
&
Note: The author may receive a commission from purchases made using links found in this article.