What's For Dinner? Chicken Surprise
You may wonder about a recipe called Chicken Surprise. Well I made up the recipe, and the name, for this little concoction that all children seem to love. Here is the story of Chicken Surprise.
When my kids were very small they loved mashed potatoes. They loved them so much that while eating they would put the potatoes all over their other food.
One day I came home with 2 little hungry toddlers and looked in the refrigerator for inspiration. The only thing staring back at me was a bowl of left over mashed potatoes. Next I tried the pantry and all I had was soup and canned fruit. Obviously shopping was overdue...
A bell went off in my brain and I heated up the potatoes, heated up some cream of chicken soup, piled the potatoes on their plates and used the cream of chicken soup like a gravy and poured it all over them. Since you couldn't see the potatoes, I called it "Chicken Surprise."
They loved it, mostly for the name, I think.
That worked so well I put the fruit over some frozen orange juice and called it "Fruit Surprise."
After that we had lots of surprise meals, and I learned that kids will eat anything with the word "surprise" in the title. (Parents, take note)
Read on For Even More Quick Tips to this Chicken Surprise recipe.
Enjoy!
Ingredients
Cream of Chicken Soup
Mashed Potatoes
Variations:
Use Cream of Mushroom Soup
Use Rice or Pasta
Instead of Potatoes
and/or
Melt Some Cheese in the Soup
Directions for Chicken Surprise

Use real potatoes...or if you must, use frozen. I do not advocate using boxed. There are just too many additives.

It's not hard to boil some potatoes in water, drain them, and mash. I usually add milk and butter, salt and a tiny bit of pepper. Or use a steamer to make it faster and easier.

Open the soup and make it with less liquid than the recipe calls for...to keep it a little thick, like a gravy. Heat it up.

To serve, put potatoes on plate and pour a generous amount of the soup all over them. Enjoy!
Original Recipe © 2008 by Heather Burns
Chicken Surprise Made with Cream of Mushroom Soup
Buy Cream of Chicken Soup Online
Cream of Chicken Soup is great to have around for so many things that I consider it a staple and I like to buy it in bulk. You can use it for gravy, for the base of many soups, and as a sauce.
&
My Best Quick Cooking Tip
For Busy People
Make a list of 15 easy meals.
Cook a new meal every day for
15 days, and then start over.
No one will remember the last
time you made it.
Repeal Murphy's Law Apron

You Can Cook, You Can!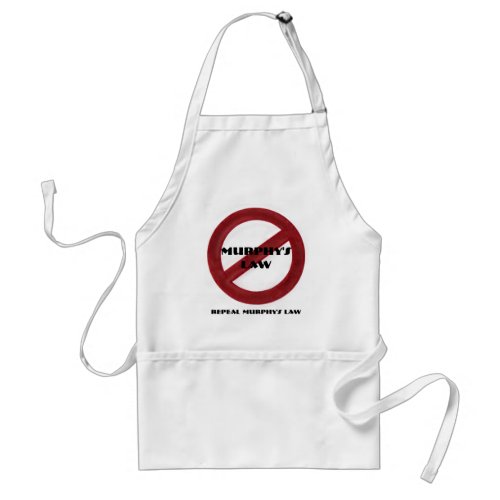 Repeal Murphy's Law Apron
by
NotNormal
Browse other
Repeal Aprons
More quick kids meals and recipes are here: Quick Kids Meals
More quick easy recipes are here: Quick Easy Recipes
&
Note: The author may receive a commission from purchases made using links found in this article.