Snow Globes, Water Globes, Water Balls, Glitter Balls
Most people probably associate Snow Globes with children, but I have my own children, and even a granddaughter now, and I still love Snow Globes. Some people call them different names, like Snowglobes, Water Globes, Water Balls, Glitter Balls, or Shaker Globes. No matter what you call them, they are quite fascinating little collectibles!
Snow Globes are for sale year round even though there are many more Christmas Water Globes than any other kind. Disney Water Globes and Wizard of Oz Water Globes are also very popular and there is a whole area of collectible Water Globes devoted to Star Trek and Star Wars .
Snow Globes or Water Globes are best sellers for all gift occasions. I've included many that you can purchase here, and the history of these little Water Globes below. Enjoy!
In a hurry? Click here for beautiful Snow Globes!
My Favorite Musical Snow Globe
Plays Wind Beneath My Wings
Of all the Snow Globes I've ever received, this is my favorite one. My son gave it to me when he graduated from High School. It's a musical Snow Globe and plays "Wind Beneath My Wings." I love the design with the Roses on the ceramic, but it's the sweet sentiment from my son that made me cry. My son was a high school star and won all kinds of awards. So the lyrics were extra poignant. If you know the lyrics, you will understand why. I've included them here.
Lyrics, The Wind Beneath My Wings
by Jeff Alan Silbar and Larry Henley
It must have been cold there in my shadow
To never have sunlight on your face
You were content to let me shine, that's your way
You always walked a step behind
So I was the one with all the glory
While you were the one with all the strength
A beautiful face without a name for so long
A beautiful smile to hide the pain
Did you ever know that you're my hero
And everything I would like to be?
I can fly higher than an eagle
For you are the wind beneath my wings
It might have appeared to go unnoticed
But I've got it all here in my heart
I want you to know, I know the truth, of course I know it
I would be nothing without you
Fly, fly, so high against the sky
So high I almost touch the sky
Thank you, thank you
Thank God for you, the wind beneath my wings.
Available here:
Wind Beneath My Wings Lyrics

Movies, Television Snow Globes
Famous Characters and Movies and TV Snow Globes
Movie and TV Water Globes
Do you have someone on your gift list who loves a certain movie or TV show, or a Musical? There is probably a Snow Globe in the theme you are seeking. They are fantastic and memorable gifts.I Love Lucy, Harry Potter, Gone With the Wind, Les Miserables, Lion King and many other movie and musical themed Snow Globes are available.
&
Star Wars, Star Trek Snow Globes

Star Wars and Star Trek Water Globes
There are many more Star Trek and Star Wars Snow Globes available, so if star sagas are your thing, you've got it made. Just click on one of these and you will see many more.
&
All of the Disney movies have Snow Globes to represent them. Mickey Mouse and Friends, all the Disney cartoon characters, and all the Disney movie characters including all the fairy tales and princesses are available. If your Snow Globe is not here, click on any picture to see more.
Mickey Mouse Water Globes
Mickey Mouse Snow Globes
&
Disney Collectible Snow Globes
Disney Water Globes
Both of these Snowglobes are considered collectibles, thus they are quite a bit more expensive than your run of the mill Snow Globe. But most likely they will increase in value, so if you are into Disney collectibles, you should really consider one of these beautiful Disney Water Globes.
&
Disney Princess Snow Globe
A truly over the top collectible. This one is bound to soar in value. And it's cool to look at too! You can see many more of these cool Disney collectible Snow Globes by clicking on the image.
More Disney Snow Globes
Snow Globes for Sale
My Dolphins Snow Globe
Dolphins Water Globe
I love Dolphins, and my office is a Dolphin room, where all the decor is Dolphin themed.
My son gave me this one too. Love the simplicity of the crystal Dolphins in a clear bubble.








Animal Snow Globes
Elephants, Horses, Dogs, Cats, and More
Many more animal Snow Globes are available! There are jungle animals, farm animals, and pets. Dog breed ones and cat ones are very popular gifts. People buy them as reminders of their pets who have departed too. Just click on a Water Globe to see more animal Snow Globes for sale!
Water Globes of Cities
City Snow Globes
I love to buy Snow Globes when I travel as a wonderful reminder of the city long after the trip is over.
&
Wedding Water Globes
One of my favorite wedding gifts to give a new couple. There are many more cute wedding Snow Globes too. And you can also pick one of their hobbies and get one to represent that. The last wedding I attended was for dear friends who love Elephants and they are not the cutesy type at all so I got them an Elephant Water Globe that they proudly display on their fireplace mantle. People love these things even as adults.
Ballerina Water Globes
Ballerinas are a category unto themselves! Maybe most little girls go through a ballerina phase so it's a very popular category and gift. There are all kinds of Ballerina Snow Globes available! Here are 4 of the most popular Ballerina Water Globes, but if you want to see more, just click on a picture.

My Dreamsicles Baby Angel Snow Globes
Dreamsicles Water Globes
Dreamsicles DC1018 Swimming For Hope Musical Globe Tune EBB Tide
I could have put these in the Angel Snow Globe category, but these cute little baby Angels look precious in a nursery for baby. I have at least 10 of the Dreamsicle line of cherub Water Globes. At least one is in every bedroom. They're all musical too, perfect for a lullaby!











Baby Snow Globe for a Nursery

Snow Globes for a Nursery
It's nice to play a lullaby for baby when you are putting them down to sleep. All of these are musical Snow Globes so you can play a beautiful little melody for baby. Carousel Snow Globes are particularly popular. There are hundreds of them available.



Angel Water Globes
Angel Snow Globes are wonderful for Christmas decorating, and for nurseries too. I have one in every room but I have an Angel obsession. Here are a few. There are so many more! Just click any Angel to see lots of them!
Christmas Snow Globes for Sale

Information About Snow Globes
Snow Globe Art
Water Globe Poser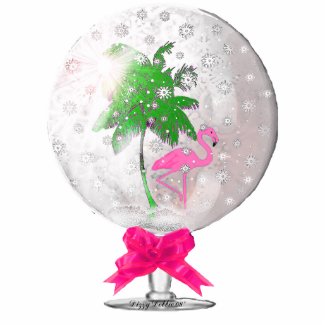 Check out more Snow globes Photo Sculptures at
Zazzle
The History of Snow Globes
Water Globes and Snowglobes
When exactly the first Snow Globes became well-known remains uncertain, but the popularity seemingly dates to the early 19th century in France. They may have appeared for glass blowers as adjuncts to paperweight, which had become popular a few years earlier. Snow Globes were exhibited at the Paris Universal Expo of 1878, and by 1879 at least five or more companies were producing and selling Snow Globes throughout Europe.
In 1889, a Snow Globe containing a model of the newly built Eiffel Tower was produced to commemorate the International Exposition in Paris, which marked the centenary of the French Revolution. Snow Globes became popular in England during the Victorian era and, in the early 1920s, crossed the Atlantic to the United States of America where they became a popular collectors item. Many of these globes were produced by Atlas Crystal Works, which had factories in Germany and America.
At the end of the 19th century the Austrian Erwin Perzy, a producer of surgical instruments, invented the so-called Schneekugel (Snow Globe) and got the first patent for it. Originally his goal was to develop an extra bright lightsource for use as a surgical lamp. As he tried to intensify the candlepower of a so-called Schusterkugel (a water filled flask used to focus light since the Middle Ages) with particles made out of different materials for reflection purpose, the effect reminded him of snowfall and it's said that by this he got the idea for a Snow Globe.
He then built his first actual globe with the basilica of Mariazell as a model in it. Because of the great request for his Snow Globes, Perzy, along with his brother Ludwig opened a shop in Vienna, where the production continues until today as a family business.
Today the globes get exported throughout the world; the material out of which the "snow" is made is handed down from generation to generation as a production secret (it should float as long as possible in the water before sinking down.)
In the United States, the first Snow Globe-related patent was granted in 1927 to Joseph Garaja of Pittsburgh, Pennsylvania. In 1929, Garaja convinced Novelty Pool Ornaments to manufacture a fish version underwater.
In America, during the 1940s, Snow Globes were often used for advertising. In Europe, during the 1940s and 1950s, religious Snow Globes were common gifts for Catholic children. Snow Globes have appeared in a number of film scenes, the most famous of which is the opening of the 1941 classic Citizen Kane.
In the 1950s, the globes, which were previously made of glass, became available in plastic. Currently, there are many different types of Snow Globes available. These globes are produced by a number of countries and range from the mass-produced versions of Hong Kong and China to the finely crafted types still produced in Austria.
Snow Globes feature diverse scenes, ranging from the typical holiday souvenirs to more eclectic collectibles featuring Christmas scenes, Disney characters, popular icons, animals, military figures, historical scenes, etc.
Snow Globes have even been used for election campaigns.
Since 2000 fashion and luxury brands, such as Louis Vuitton, Ladurée, Sonia Rykiel, or Martin Margiela, got hold of the trend and grew particularly fond of Snow Globes as collectible totems and emblems of their brand image.
Such enthusiasm was reinforced by presence of contemporary artists like Walter Martin Paloma Muñoz who use Snow Globes as a medium, or museums who paid tribute to famous artists such as French sculptor Auguste Rodin in creating high quality numbered glass dome Snow Globes.
~from Wikipedia
Fix Your Snow Globes, Make Your Own Snow Globes

Learn How to Fix Your Snow Globe Videos
It happens. For some reason Snow Globes are prone to leaking and then you have a bubble on top of the globe. I have fixed hundreds of these things though, and it's really easy. Here are some videos to help. There are also tutorials on making your own Snow Globe. I have done this too. You can mount a music box in the base and personalize your Snow Globe for a memorable gift.
Still looking for Snow Globes? Click here for beautiful Snow Globes !
&
Note: The author may receive a commission from purchases made using links found in this article.