Unique Cookie Jars for Cookie Lovers
Unique Cookie Jars are a wonderful whimsical element to add to your kitchen!
Think about it...The kitchen is finished and just needs that one little unique ingredient to make it sparkle with excitement! Because, who wants a boring kitchen, not me... I think everyone appreciates a little whimsy here and there.
Or perhaps you came here searching for a unique gift for that special someone...or the person who "has everything"..If so, a unique cookie jar is a perfect solution...you can find one that exactly fits their personality and interests.
If you don't see the one you want here, click on any picture to be transported magically to a site where you will find many more choices.
I have included a few very easy and delicious cookie recipes here...all from my Grandmother's restaurant recipes. Just copy and paste and place inside for a memorable gift. Enjoy!
If you're in a hurry and just want to see a bunch of unique cookie jars right now, click here!
Doctor Who Tardis Talking Cookie Jar
Doctor Who TARDIS Talking Cookie Jar
&
Shortbread Cookies
Prep Time: 10 Minutes Total Time: 18 Minutes
Ingredients
1 lb. butter
3/4 lb. white flour (sifted = 3 c.)
1/2 lb. rice flour (1 2/3 c.)
1/2 lb. sugar (1 1/8 c.)
Instructions
Mix butter and sugar together with fingers. Gradually add flour until mix "leaves" your hands. Shape into small rectangles, prick with a fork. Bake in a slow oven until very light brown, 325 degrees. Approximately 8 Minutes. (Check after 5 Minutes, just in case.)Terribly authentic and they melt in your mouth.
Snowman Cookie Jar
Holly Berry Snowman Collection, Cookie Jar, Red/White
&
Easy Chocolate Cookies
Prep Time: 5 Minutes Total Time: 15 Minutes
Ingredients
1 pkg. Chocolate or Devil's food cake mix
2 eggs
1/2 c. oil
1 tbsp. water
Instructions
Mix all ingredients with spoon until moist. Shape with spoon and drop on cookie sheet. Sprinkle with sugar. Bake at 375 degrees 8 to 10 minutes. Remove from oven while still soft. CAREFUL!! These cookies burn easily if left in too long. Better to undercook them, they taste just as good!
Vintage Cookie Jar
Turquoise Vintage Ceramic Kitchen Flour Canister / Cookie Jar w/ Abstract Star Design & Bird Topped Lid
&
Peanut Butter Butterscotch Cookies
Prep Time: 5 Minutes
Total Time: 15 Minutes
Ingredients
1 cup peanut butter
1/2 cup butterscotch morsels
1 cup sugar
1 egg
1/4 teaspoon vanilla
Instructions
Combine all ingredients. Form dough into balls. Place on a cookie sheet. Press with a fork to flatten.
Bake in a preheated 350F degree oven for 10 minutes, watching carefully as you do not want to overbake or the cookies will be dry.
Remove to cool on wire racks. Store in an airtight container.
Copper Cookie Jar
Old Dutch Hammered Cookie Jar, 4 quart, Antique Copper
&
Snickerdoodles
Prep Time: 8 Minutes Total Time: 20 Minutes
Ingredients
1/2 c. butter
3/4 c. sugar
1 egg
1 1/3 c. flour
1/2 tsp. baking soda
1 tsp. cream of tartar
Dash salt
Rolling Mixture:
1 tbsp. cinnamon
1/2 cup sugar
Instructions
Cream butter and sugar in mixing bowl. Beat in eggs. Sift together flour, soda, cream of tartar and salt; add to creamed mixture. Roll dough into 1 inch balls. Roll in sugar/cinnamon mixture. Place 2 inches apart on ungreased baking sheet. Bake at 400 degrees for 10 to 12 minutes. Makes about 2 1/2 dozen.
Ceramic Elephant Cookie Jar
Colorful Ceramic Elephant Cookie Jar/Storage Container/Decor
&
Cake Mix Cookies
Prep Time: 5 Minutes Total Time: 20 Minutes
Ingredients
1 box cake mix
2 c. Cool Whip
1 egg
Instructions
Mix together well. Drop by spoonful on greased cookie sheet and bake at 350 degrees for 15 minutes. Yield: 4 dozen cookies. Quick and easy and delicious.
Vintage White Cookie Jar
Oggi Jumbo 9-1/2-Inch Ceramic Cookie Jar, White
&
Almond Sugar Cookies
Prep Time: 10 Minutes Total Time: 30 Minutes
Ingredients
2 c. sugar
2 eggs
1 c. butter
2/3 c. oil
5 c. flour
1 tsp. soda
1 tsp. cream of tartar
1 tsp. vanilla
1 tsp. almond extract
Instructions
Beat together sugar, eggs, oil and butter. Then add flour, soda, cream of tartar, vanilla and almond extract. Make into balls and press down with a sugared glass. Bake at 350 degrees for 10 minutes.
Repeal Murphy's Law Apron
You Can Cook, You Can!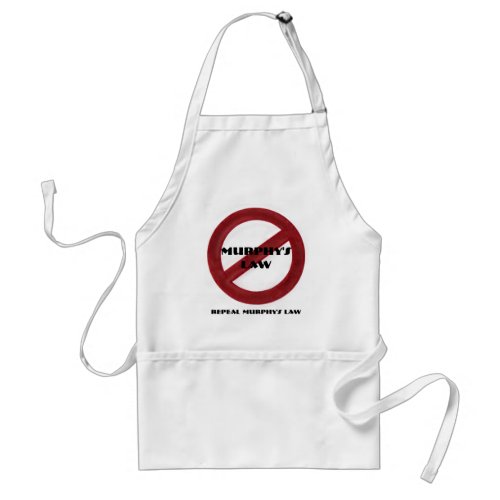 &
Note: The author may receive a commission from purchases made using links found in this article.