Decorating Your Kitchen in Blue


Appliances and Accessories for Your Blue Kitchen
This is a page about Blue kitchen appliances and accessories. I have always loved the color Blue, especially Cobalt Blue. My maternal grandmother loved it, and maybe that has something to do with it. I just loved her Blue dishes and her touches of Blue everywhere...and as soon as I found out I was getting married, I went shopping for Blue and White dishes like hers.
That pattern was Blue Danube and it is still around today; I have those dishes and another set of Blue and white dishes and pieces of still another Blue and White pattern!
Besides those beautiful dishes, I have quite a few Blue kitchen appliances, because a few years ago manufacturers decided to offer us Cobalt Blue and I got everything Blue to match my Blue dishes.
So if you love Blue as much as I do, you are in for a treat, as you can now indulge your Blue passion in the room you most likely spend a lot of time in.
There are all kinds of Blue appliances, big ones like Blue stoves and refrigerators, and small ones like Blue Kitchen Aid mixers and Blue coffee pots and Blue blenders, really you can get everything in Blue these days. I tried to add everything for a Blue kitchen and for your kitchen table too.
If you would like to visit my Blue Store Click Here for the House of Blue It's full of Blue kitchen items and Blue for your whole house.
Blue Dishes for a Blue Kitchen
Blue Danube Dishes
Japan Blue Danube Dinner Plates #9
Blue Danube is my favorite China! I couldn't wait to get my own set. To add variety I also mix in some clear Cobalt Blue pieces to keep it interesting. It looks beautiful for any meal! This pattern gets 5* reviews on all the items.
The plate is really beautiful and because of the way the design of the plate is, the whole tree of the design shows up! Click the plate for more pieces!
Cobalt Blue Dishes For a Blue Kitchen
Fiesta 10-1/2-Inch Dinner Plate, Cobalt, Set of 4
Cobalt Blue dishes look amazing paired with the Blue Danube dishes above. I use them both in one table setting to show off the Cobalt Blue in both.
Then other times I just use the Blue dishes by themselves or use White a
nd Red accessories for a festive patriotic theme.
Or with other shades of Blue for a serene aquatic theme. They always look beautiful!
Blue Coffee Pots
Blue Coffee Makers
Gorgeous Blue Keurig Coffee System
Keurig Elite K40 Single Serve Coffeemaker Brewing SystemBlue
Keurig is a world leader in coffee systems. This one will blow your mind with all the bells and whistles.
Excerpt from Amazon.com Description: Ideal for both everyday use and for entertaining, this 1500-watt counter top appliance brews one fresh cup of gourmet coffee, tea, or hot cocoa at a time.
Not only does the single-cup home-brewing system ensure the freshest results (no more bitter coffee sitting in a carafe, going more bitter and stale with each minute), but it also makes it possible to customize drinks, since one guest might prefer regular while another decaf or hot tea after dinner.
The unit uses patented K-Cups, which offer over 200 varieties of pre-measured gourmet coffee, tea, and cocoa from a wide range of premium brands. It can also produce hot water for making hot cocoa from a packet or for use in cooking. convenience.
Cuisinart Coffee Maker
Cuisinart DCC-1200MBL Brew Central 12-Cup Programmable Coffeemaker, Metallic Blue
A 12 cup coffee maker for a full day of coffee goodness or maybe a coffee club or party.
Cuisinart is synonymous with kitchen tools and great kitchen gadgets to make cooking easier. This Blue one is just wow, and so easy to use too!
Blue and Cobalt Blue for a Blue Kitchen
Cobalt Blue Toasters
Baby Blue Toasters
Baby Blue and Teal Blue appliances, what will they think of next? It's all that retro 50's style that's creeping back into kitchen design.
Blue Mixers
Cobalt Blue Mixers
KitchenAid Artisan Stand Mixer
KitchenAid KP26M1XBU 6-Qt. Professional 600 Series - Cobalt Blue
This Mixer is much more than a mixer! It will even knead dough. My son got this for me for Christmas and it is one of my favorite appliances.
It will whip cream in a few minutes! I think it is probably the most popular mixer in the USA!
Manufacturer Description: KitchenAid's Artisan stand mixer is a substantial piece of equipment: 325 watts of mixing power make child's play of creaming butter, kneading dough, and whipping cream. The kid in you will appreciate how quick and easy it is to mix up a batch of cookie dough.
This model comes with three attachments: a flat beater for making batter, meat loaf, and all textures in-between; a wire whip for egg whites, mayonnaise, and more air-infused creations; and a hook for mixing and kneading yeast dough.
More Blue Mixers
Even if you don't have a Blue kitchen, you can still indulge your Blue passion by bringing in some Blue touches in the everyday items.
A Blue tea kettle just sits there looking beautiful until you need it and it's totally useful. I like that.
Andy Warhol Blue Daisy
Blue Pots and Pans
Cobalt Blue Pots and Pans
Blue Dutch Oven
Blue Pots and Pans

For a Blue Kitchen
Blue Food Processors
Blue Blenders
Cuisinart Mini Food Processor
Cuisinart DLC-1BFR Mini-Prep Processor (Certified Refurbished), Blue
Food Processors are great! If you are having guests, or a party, there is just not a faster way to get all that food chopped up! Cobalt Blue always is a winner!
This is the one I want! Everything Cuisinart makes is first class. I love everything they do.
Cuisinart says this about its food processor: The Cuisinart Mini-Prep food processor stands 8 inches tall and just over 4 inches wide, but don't let the size fool you. The base houses a motor so powerful that you need to stabilize it with one hand when using the high setting to whip up a strawberry-banana smoothie for one in less than a minute.
The clear plastic prep bowl locks into place with a simple twist, while the blades can be set sharp side up for chopping onions or grating Parmesan cheese, or turned blunt side up for making walnut pesto or whipping up chocolate frosting.
KitchenAid Blender
KitchenAid RKSB1570BU 5-Speed Blender with 56-Ounce BPA-Free Pitcher - Cobalt Blue (Certified Refurbished)
KitchenAid 5-Speed-Blender-48-Ounce. Beautiful Blue blender! Kitchen Aid speaks kitchen. I love everything they make. Sturdy and beautiful appliances. I have this one and love it.
The manufacturer says: The 5-Speed KitchenAid Blender provides outstanding performance, durability, with an easy to clean design.
This Blender is designed to concur those everyday kitchen tasks from making smoothies to pureeing vegetables for soup, to crushing ice and making pesto.
Blue Kitchen Appliances
Cobalt Blue Kitchen Appliances
4 Liter Portable Fridge Cooler Warmer
Gourmia GMF-600B Portable 6 Can Mini Fridge Cooler and Warmer for Home, Office, Car or Boat AC & DC, Blue
Manufacturer description excerpt: This mini-fridge is great for those who eat at their desk, on the road or who need a cold drink or snack close by. Healthy people who need a healthy perishable snack or meal will love this unit.
The mini fridge works without any liquid refrigerants (like freon).The quiet environmentally friendly semiconductor system keeps your items cold or hot as you choose.
Fits neatly into a small office space or discreetly in your home or bedroom, or take it on the go. The 4 liter interior fits 6 cans of soda or other items.
Cools to 32 degrees below ambient temperature Warms up to 150 degrees Fahrenheit by set-point thermostat
Blue Refrigerator
Smeg FAB28UBL 9.22 cu. ft. 50's Style Refrigerator - Blue, Left Hinge
You can buy a Blue Refrigerator! How cool to have a Blue refrigerator in your kitchen. It's retro styled too.
This one will hold all the beer or sodas or wine you can buy! And keep your kitchen as cool as your drinks.
For a Blue Kitchen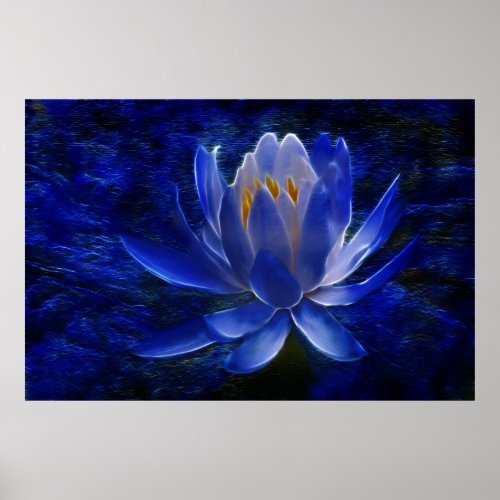 Lotus flower and its meaning
by
laureenr
Join one of the largest
artwork affiliate program





Blue Kitchen Tools

Cobalt Blue Kitchen Tools

Blue Kitchen Accessories


Cobalt Blue Canisters
Omni Simsbury Canisters - Set of 3 -
I have a Cobalt Blue canister set with canisters very similar to these, and I am in love with the way they look in my kitchen.
The manufacturer says this: Cobalt Blue Kitchen Canister Set of 3, same color. L 7-inch diameter by 9-1/2-inch high holds 3-1/25-quart; M 6-inch diameter by 9-inch high holds 2-quart; S 4-1/2-inch diameter by 7-inch high holds 1-quart.




Cobalt Blue Glass Measuring Cups
Cobalt Blue Glass 4 Pc Graduated Stackable Measuring Cup Set
Yes, I have these measuring cups and sometimes I leave them out on the counter "accidentally." They are that beautiful.
Manufacturer description: Set of 4 Cobalt Blue Glass Measuring Cups: Set of four Cobalt Blue glass measuring cups - sizes include 1 cup, 1/2 cup, 1/3 cup and 1/4 cup.






Blue 4-Quart Utensil Holder
American Mug Pottery Ceramic Utensil Crock Utensil Holder, Made in USA, Blue
There are an amazing variety of Blue kitchen tools and Blue utensils available! I have all of these myself, and more.
If you have a specific Blue item in mind and don't see it here, just click on a picture, and list your item in the search. If it is available online at all, it will be there.




Blue Utensils
Blue Kitchen Utensil Set - Stainless Steel & Silicone Heat Resistant Professional Cooking Tools - Spatula , Mixing & Slotted Spoon , Ladle , Pasta Fork Server , Drainer - Bonus Ebook!
Lots and lots of Blue for you! Let it all be Blue!
All the utensils you need for cooking in your Blue kitchen!
Since I love Cobalt Blue so much, I have concentrated on Cobalt Blue and a few other Blues thrown in for good measure. Good measure, pun not intended, but it made me laugh.
Anyway, if you like aqua Blue or baby Blue, those are available too, just click on any picture to see more accessories.






Lots of Blue, and More Blue Kitchen Appliances
If you love Blue as much as I do and want to find even more Blue stuff for your home, Visit my store, House of Blue.
One More Blue Poster for You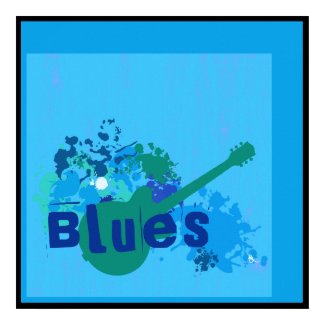 You might also like:

&


Note: The author may receive a commission from purchases made using links found in this article.