Quick and Easy Desserts That are Still Elegant
Looking for quick elegant desserts? I have a few here, and some resources to find more. There are complicated desserts aplenty in all the cookbooks, but sometimes simple is best.
For some reason we all seem to want a sweet ending to our meals, no matter how stuffed we are from the main course. In fact there are those among us who would rather skip the meal altogether and just eat dessert. (me) This spawned the quote: "Life is uncertain, eat dessert first." I really love that advice!
But after cooking all that food, do you really want to cook dessert? I know the answer. So let's keep it quick and easy! Here are some quick and elegant desserts to end all your meals in style.
Ice Cream Sundae Poster
Quick Elegant Desserts
Ice Cream Sundae
And All Its Glorious Variations
Use any flavor of Ice Cream and drizzle any flavor of Syrup over it.
If you want it to sound more exotic, use unusual combinations, like Chocolate Ice Cream with Cherry Sauce, or Strawberry, or Blueberry…
Or use Fruit, fresh or canned instead of Syrup.
In a pinch, as in unexpected company, I have used Jelly.
Any Liqueur is Wonderful over Ice Cream too..I like Kaluha over Vanilla Ice Cream…
and Almond Liqueur over Vanilla or Chocolate, or even Coffee Ice Cream …
and Blueberry Syrup over Orange Sherbet…
Use your imagination; the possibilities are endless!
If you must dress it up, add some Whipped Cream and a Cherry…or alternate layers of Ice Cream and Fruit in a tall serving dish.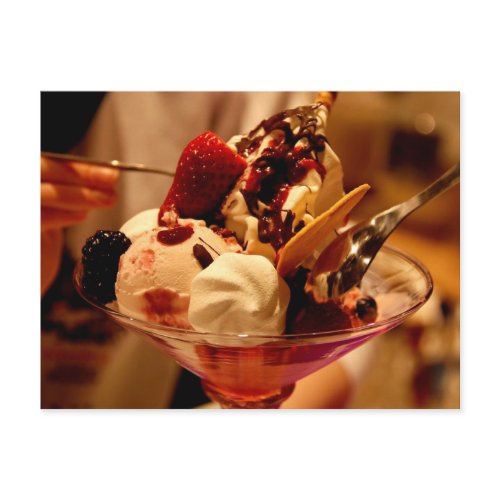 Texas Sheet Cake Brownies

The Only Cake I Ever Bake
This cake or sheet cake or brownie dessert is In a class by itself. I made a special page dedicated to this delectable dessert that is super easy, super fast, and super delicious. Serve alone, or add ice cream. You are now in Chocolate Heaven. Click
Texas Sheet Cake Brownies for easy directions.
Easy Chocolate Mousse
Chocolate Always Works
I Box Chocolate Pudding Mix
Prepare Chocolate Pudding according to directions. Chill 1 hour.
Whip Heavy Cream until soft peaks form. Carefully fold in Sugar.
Fold Chocolate Pudding into Whipped Cream and stir gently to mix together well. Chill at least 1 hour. Serve with more Whipped Cream, and maybe some light cookies…
Add fruit on top if you wish.
Cool Whip can be substituted, but it is not as good. And not as healthy either. High fat dairy is good for you!
Love Fruit Pie? This is Easier, and Healthier. No Gluten.
Place any flavor of Pie Filling or Canned Fruit that you want in a casserole dish.
Crush some Rice Flakes, or use some Oatmeal (or both) approximately 1/2 cup total.
Mix well with 2 Tablespoons of Butter, 1/3 cup of Sugar, and 1 Teaspoon of Cinnamon. You could also use Almond meal or Almond pieces as part of the mixture.
Sprinkle the Cinnamon Mixture over the Fruit and bake at 325 degrees for 15-20 minutes.
Serve warm with Ice Cream if desired, or Whipped Cream…or in the South, we serve it with Milk. It's scrumptious no matter which way you serve it!
Mandarin Orange Dessert
Also Works As a Fruit Salad. Mix one or more cans of Mandarin Oranges, drained, some Coconut flakes, some Miniature Marshmallows, and enough Sour Cream to coat it all. You don't need to overdo, as the juices mix with the Sour Cream and make it thinner. Chill.
Optional: leave out the Coconut, or Marshmallows, or both. Or use any canned Fruit instead of Mandarin Oranges.
My personal favorite way to make it is with 2 cans of Mandarin Oranges, 1 small can of Pineapple bits, only a few Marshmallows, and a generous amount of Coconut flakes.
Coffee with Liqueur
Irish Coffee is but One Variation
of This Classic Dessert....
Make some good strong but Decaffeinated Coffee. You don't want your guests up all night jittery when they want to sleep.
Take a glass mug and put a Teaspoon of Sugar in the bottom.
Add a shot glass of Irish Whiskey, or Rum, or Brandy, or Bourbon, whatever the case may be, and fill the mug up most of the way with Coffee. If you don't have a shot glass, use 2-3 Tablespoons. Stir.
Float some Whipped Cream on top…and sprinke with Cinnamon or Nutmeg.
Below is another recipe….right on the poster. Put it in your bar or kitchen and you will always have it handy.
Candy
Candy is the Ultimate Quick Elegant Dessert!
That's right, candy. It's not just for snacking any more! When you think about it, candy is a perfect dessert. You can buy a whole box or little bags, or bars, or however you want to do this. Either break up the bars and just serve in a beautiful bowl, or serve wrapped candies on a candy plate or bowl.
People eat candy all the time anyway, and this way it does double duty. Dessert and guilty pleasure all in one. And it's easy!
Plus it has an added benefit. People are reluctant to take a whole bunch of candy pieces at once. They only take a few. Less calories to feel guilty about in the first place. So there will be leftovers for you!
Just use beautiful serving dishes and you look like a genius in the kitchen.
Repeal Murphy's Law Apron
You Can Cook, You Can!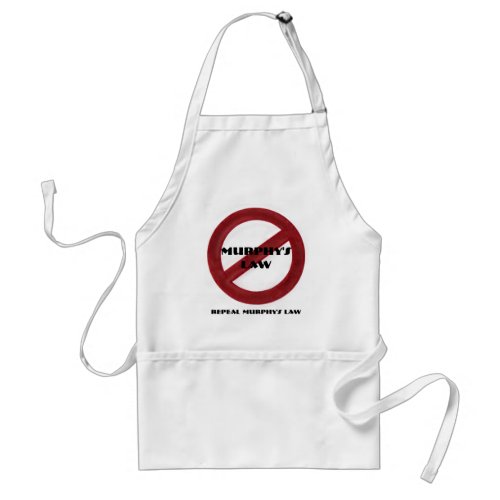 Repeal Murphy's Law Apron
by
NotNormal
Browse other
Repeal Aprons
Presentation Matters
Dress up your dessert by serving it in elegant serving dishes. Your dishes need be limited only by your imagination. I have been known to soak Strawberries in a little Sherry, fill champagne glasses with Ice Cream and spoon the Fruit over the Ice Cream. The champagne glasses add ambiance.
Beautiful Serving Pieces
Beautiful Serving Bowls
&
If You Want More Quick Dessert Recipes..
Quick Elegant Dessert Recipes Galore!
The ones I gave you here give you endless possibilities...but here are a few more good recipes.
&
Don't be Stressed!
Eat Desserts and Get Yourself Turned Back Around!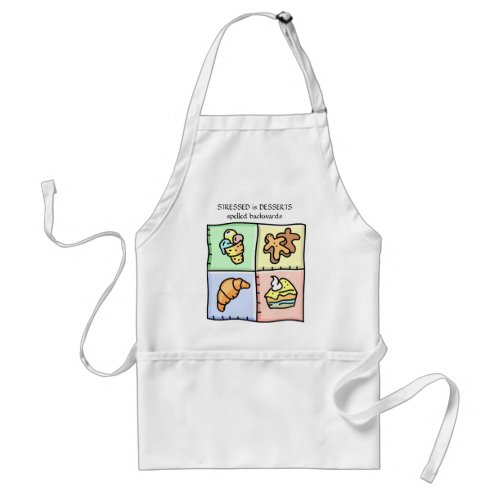 STRESSED is DESSERTS spelled backwards – Apron
by
TrevorStar
Learn
how to make money as an artist online
at Zazzle.
&
Note: The author may receive a commission from purchases made using links found in this article.