Star, Space, and Galaxy Posters
For Out of This World Star Decorating
Do you love astronomy and celestial events? Bring your love of astronomy indoors with space posters and pictures. Add a focal point in a room with one big picture of our solar system, for instant impact. Or add lots of different outer space and galaxy posters. Or a stars and planets poster. Or maybe you like pictures of the International Space station, or the Space shuttles. Some of the beautiful space posters are truly "space art" posters.
My husband and I love searching the heavens and have several telescopes so we can. I get up for celestial events and drive out to the country where the city lights don't ruin my skyscape! So I have books and more books about galaxies close and far away. In fact, finding all these beautiful posters was as much for me as it was for you!
Here is a collection of space pictures and solar system pictures kids and adults will love for decorating all your space rooms and a few telescopes that are great for the amateur or serious astronomer to search for their own stars. You can buy the space posters and telescopes and click on any of them to see many more. Enjoy!
In a hurry? Click here for Space Posters!
Here men from the planet Earth
first set foot upon the Moon,
July 1969 AD.
We came in peace for all mankind.
~Neil Armstrong
Astronomy Poster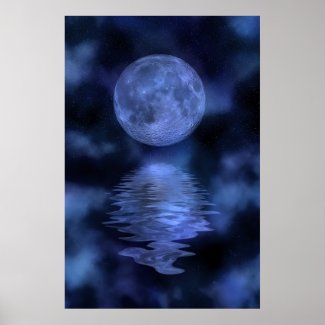 Solar System Pictures Kids Will Love!
&
This is one small step for a man,
one giant leap for mankind.
~Neil Armstrong
A Star Poem by Tamisha Bellamy
Space Poster of the Tarantula Nebula
Stars across the universe
Stars along the galaxy
My star is never far away
My star is always with me
Stars across the universe
Stars along the galaxy
as bright and shiny as a sunny day
My star interrupts my sleep
it will never fade
There are no measurements between us
No explanations for our acquaintance
We are just living one star to another
Stars across the universe
Stars along the galaxy
My star calls to me
whispering
sighing
laughing
A sweet voice I do hear
Stars across the universe
Stars along the galaxy
can't always be seen
I am an everlasting star
And I will believe in you
if you believe in me
See more poems by Tamisha Bellamy
here
.
Green Aurora Borealis
colorful aurora borealis Fabric Cloth Rolled Wall Poster Print -- Size: (24
&
Yeah we all shine on,
like the Moon, and the Stars,
and the Sun.
~John Lennon
Space Posters
&
SkyScanner Reflector Telescope

Table Top Telescope
Space exploration begins at home! This is an excellent telescope for beginners but it has all glass parts not plastic and many features of advanced precision telescopes so it's a good choice for someone who is really into astronomy, for all but serious scientists.
Orion 10012 SkyScanner 100mm TableTop Reflector Telescope (Burgundy)
&
The manufacturer says this: Although perfect for beginning stargazers, this telescope is not a toy! The Orion SkyScanner 100mm TableTop Reflector is just the right size - large enough to see night sky objects yet compact enough to sit on a desk. The wide field of vision is ideal for observing detailed moon craters and even the spectacular rings of Saturn. Under darker skies, the SkySkanner has enough light-gathering power to reveal objects as deep as the Milky Way. Complete with 100mm parabolic primary mirror optics made of glass not plastic, two 1.25" eyepieces, and an EZ finder II reflex sight, this 100mm reflector provides up to 40x magnification out of the box and collects over 200 times more light than the unaided eye!
The Universe Outer Space Poster

Space Art Poster
The Universe in a Perpetual State of Chaos Photographic Poster Print by Stocktrek Images, 18x24
&
Celestron Refractor Telescope

Celestron Telescope for a Beginner
A telescope that is equally good for a beginner who is into astronomy but also wants to use it for seeing far away lands.
Celestron 21064 AstroMaster 90 EQ Refractor Telescope
&
Manufacturer Description Excerpt: Refractors are known for their crisp, high contrast views of the Moon and planets and the Astromaster 90 delivers sharp views right out of the box. The low power 20mm eyepiece (50X magnification) nicely frames the moon, while the high power 10mm eyepiece (100X magnification) delivers a crisp close up image full of detail. The sharp Achromatic optics of the Astromaster 90 EQ give me memorable views night after night.
International Space Rockets

Space Rockets Poster
International Space Rockets, 24x36 Poster Print Poster Print, 24x36
&
Three things cannot be long hidden:
the Sun, the Moon, and the Truth.
~Buddha
Astronomy, A Guide to the Universe
A complete guide to the Universe and how it was formed and continues to grow. A budding astronomer's treasure trove of information about how stars and constellations and solar systems and galaxies form and evolve. Beautifully illustrated. Gorgeous book!
Astronomy: A Beginner's Guide to the Universe (6th Edition)
&
Picture of the Solar System
If you are looking for a picture of the solar system for your classroom or your den at home, this one is a beautiful rendition of our solar system done to scale with all kinds of interesting astronomy facts on it too.
Solar System Outer Space Galaxy Educational Astronomy Poster 24 x 36 inches
&
Have a Starry Night in Your Bedroom Every Night
&
Press On Stars
I once took hours and placed stars and planets all over the ceiling of my bedroom in a replica of a star map.
Meanwhile my son did his randomly, just splashing stars everywhere with total abandon and even putting some on the ceiling fan blades.

Guess what? His looked just as nice at night with the lights off. In fact, the stars on the blades made them seem to float in space like real stars... Beautiful!

Lesson learned: Random is just as beautiful as precision! 😊

I was using these press on stars.
Aim for the Moon. If you miss,
you may hit a Star.
~W. Clement Stone
Still searching for Space Posters? Click here for
Space Posters!
Want tips about how to decorate your rooms in a Star theme? Click here.
&